Ageing without Borders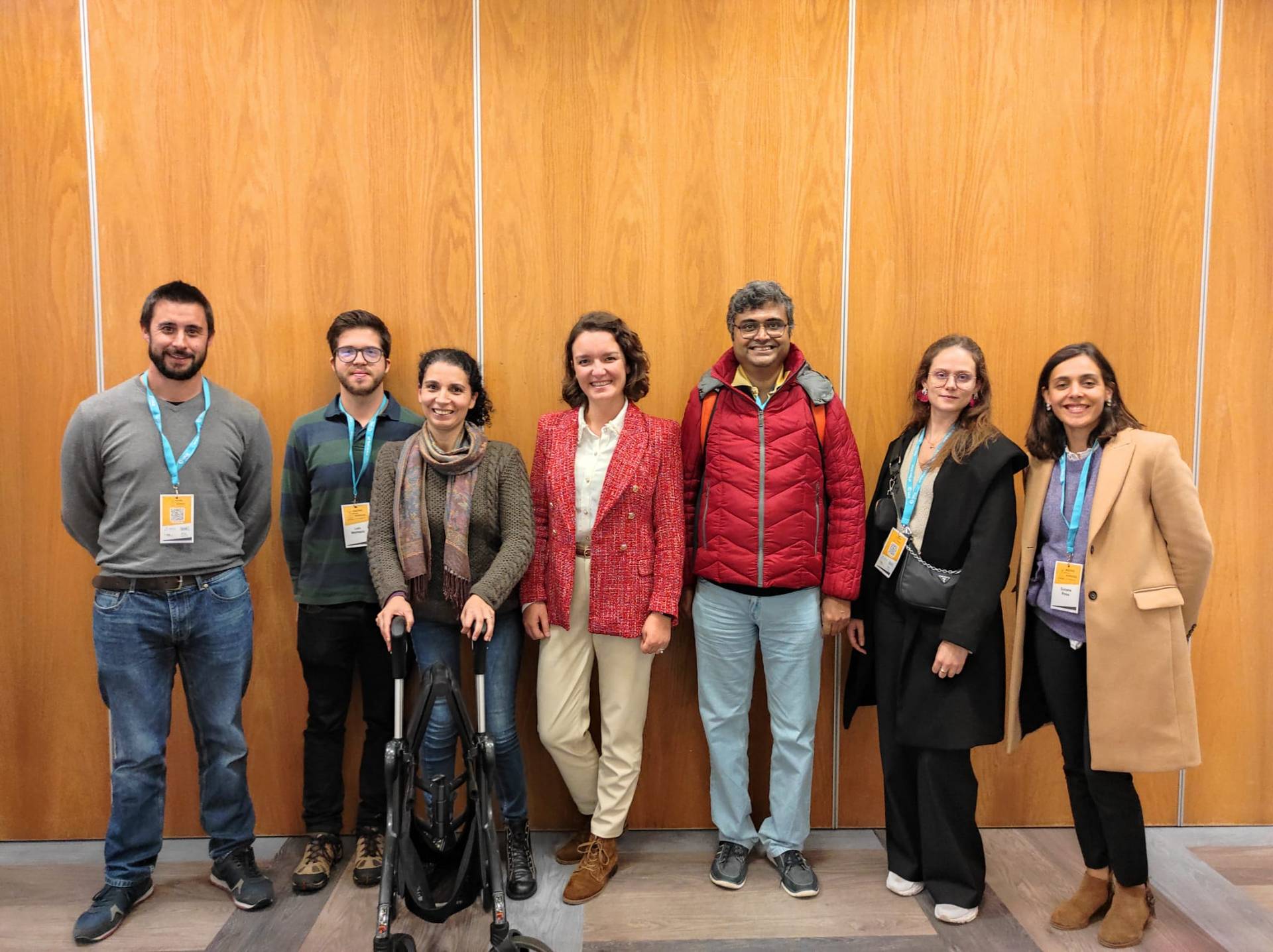 Scroll Down ↓
Last 6-7th December, researchers from our group participated in the "Ageing without Borders" conference held in Faro.
Susana Rosa presented her work titled "The transition from a young to aged BBB is mediated in part by senescence brain endothelial cell program". Arnab Banerjee presented his work "Radio-labeling aged small extracellular vesicles by PET imaging". Another oral presentation was held by Luís Monteiro on "A model of aged cardiomyocytes derived from induced pluripotent stem cells". Vítor Francisco, Deolinda Santinha, Patrícia Pitrez and Helena Aires also had the opportunity to present their work through different posters. Professor Lino Ferreira was one of the speakers at this scientific event.
Patrícia Pitrez was the highlight of the conference, winning the Regenerative Medicine Research award by
Crioestaminal
& SPCE-TC, with her published work "Vulnerability of progeroid smooth muscle cells to biomechanical forces is mediated by MMP13"**, in
Nature Communications
.
Image Gallery