Congratulations to Cristiana Paulo for her PhD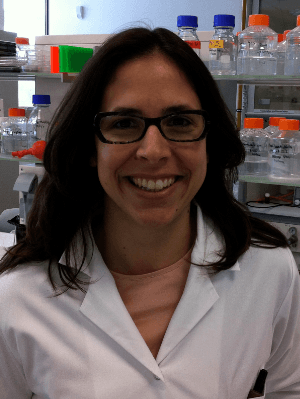 Scroll Down ↓
Cristiana Paulo, Bioengineering Systems PhD student at Instituto Superior Técnico (IST) under the MIT Portugal Program, defended her thesis on November, 21st.
The discussion of the thesis Permanent antifungal materials and coatings: bioactivity and cytotoxicity characterization have take place at IST (Amphitheater PA-3; Floor -1 Pavilion Mathematics), 3:30 pm GMT. Critiana's thesis was supervised by Lino da Silva Ferreira (University of Coimbra) and co-supervised by Joaquim Manuel Sampaio Cabral (IST).
Cristiana Paulo is also a researcher at Matera, a startup that has been created in 2009 by Lino Ferreira, Biocant and Biocant Ventures. Her work, focused on the development of innovative antimicrobial nanocoatings with application in the biomedical field, gave rise to Matera's first patent. Previously she obtained a Master degree in Cell Biology from the University of Coimbra for her work in the field of pathogenic yeast identification and epidemiology at the Medical Microbiology group of the Center for Neuroscience and Cell Biology. All the best!