Congratulations to João Novo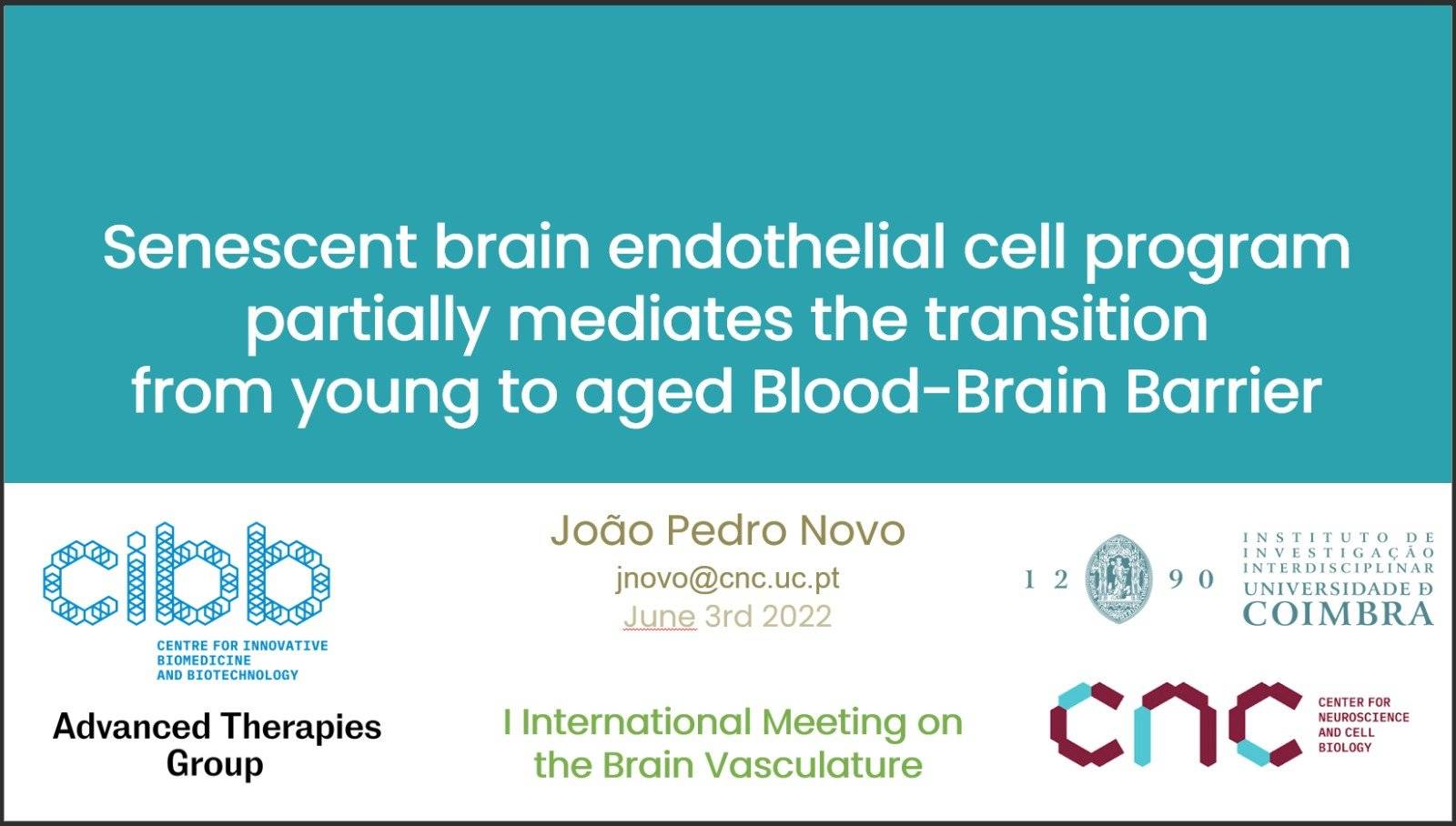 Scroll Down ↓
On the 3rd of June, the I International Meeting on the Brain Vasculature (Online Event) took place, organized by NOVA medical school, in Lisbon.
Our PhD student, João Novo, participated in this event with an oral presentation entitled: "Senescent brain endothelial cell program partially mediates the transition from young to aged Blood-Brain Barrier".
The presentation was distinguished with the award for Best Oral Communication!