Inauguration of UC Biotech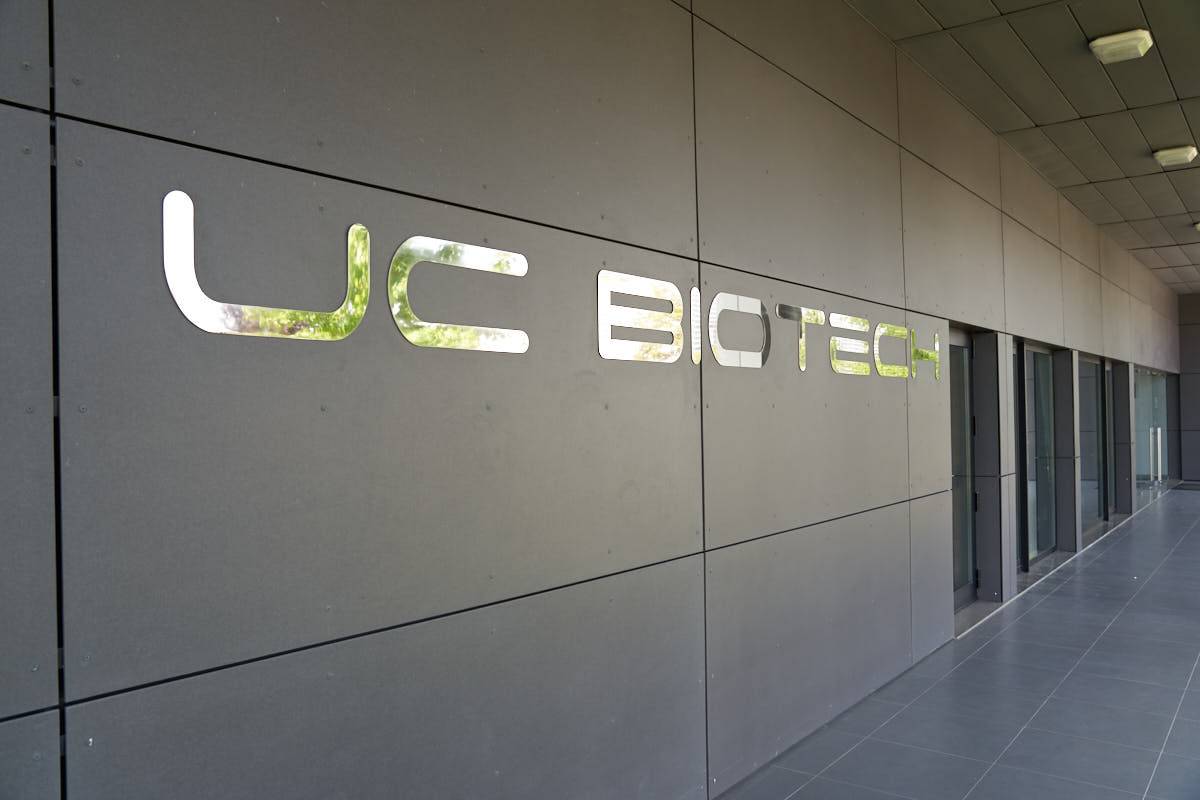 Scroll Down ↓
"Our Marie Curie Fellows (Michela Comune from Italy and Josephine Blersch from Germany) from the ITN NanoDrug with the President of the European Commission, José Manuel Barroso, the President of CNC, Catarina Resende de Oliveira and Lino Ferreira Principal Investigator of Biomaterials and Stem cell based therapeutics Lab, recently awarded with a prestigious ERC Starting Grant."
On the 25th of April 1974 a revolution initiated a new chapter of Portugal´s history. Fourty years later, at the 24th of April, a new chapter of Biocant Park was opened by the President of the European Commission, José Manuel Durão Barroso, through the inaugurating of the UC Biotech building. The ceremony was hosted by Catarina Resende de Oliveira, President of the Center for Neuroscience and Cell Biology (CNC, Coimbra), Carlos Faro, Vice-President of CNC, João Gabriel Silva, the Rector of the University of Coimbra and João Moura, the Major of Cantanhede.
Barroso emphasized in his speech the importance of research as the base of the potential growth of a country and its economy. In Biocant Park that idea gets more visible by the symbiosis of translational research and entrepreneurship. After the ceremony our guests visited the incubator with biotech-based start-ups and spin-offs and the new equipped, UC Biotech building. The UC Biotech goals are to attract the best researchers and to increase the competitiveness of the projects, through the growth of the number of ERC grants as well as to increase the number of patents licensed or as a base for new start-up projects.
The inspiring talk from the President of the European Commission during the inauguration of the new UC Biotech building was an inspiration to all of us and motivated us to achieve even more ambitious goals.