Poster Award at Dresden School on Functional Nanomaterials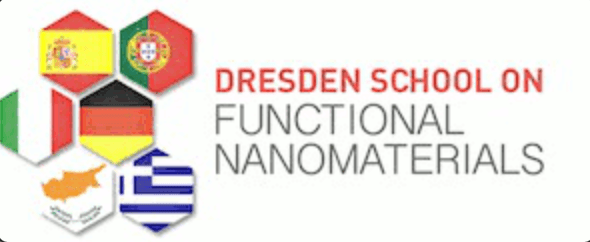 Scroll Down ↓
Carlos Boto has received a poster award at the Dresden School on Functional Nanomaterials
The Dresden School on Functional Nanomaterials has been held in Dresden (Germany) from September 30th till October 4th 2013.
The main aims of the School were:
Contributing to building a cooperation framework by combining expertise in fields like molecular electronics, mechanics of nanomaterials, and bioinspired materials.
Creating a pool for scientific exchange of know-how between these fields. This will strengthen the scientific community in this application-relevant and scientifically exciting research field.
Training of young researchers. The development of a new research field calls for the investment in future generations of scientists. The way how the School is organized is completely in-line with this idea. Lectures given by world-wide recognized experts in the corresponding fields and providing an in-depth introduction to specific topics will be combined with poster sessions, intensive scientific discussions, and lab tours to selected scientific institutions in or nearby Dresden.
More information available in the Dresden School on Functional Nanomaterials website.